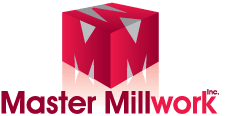 Position: Shop Manager. This position consists of hands on running the shop floor production.
Responsibilities
Manage and direct up to 40 people daily
Enforce safety standards and recognize safety hazards
Finds ways to meet a demanding schedule
Quality Control of all production
Coordinate and Manage all floor production
Responsible for daily shop reports & holding weekly safety meetings
Supervise all production staff
Follow through on work orders
Verify that all items are clearly labeled for shipment
Delegate tasks as they see fit to maintain production efficiency
Communicate directly to upper management daily for smooth production direction
Give upper management information regarding employees and workflow
Work very closely with shipping department do define clearly what items we are shipping
Make sure everyone is working efficiently and if not giving clear direction
Requirements
Extensive knowledge of all woodworking machinery
Extensive knowledge of Architectural Millwork & Casework
Extensive knowledge of Cabinet Making
Extensive knowledge of AWI Standards
A positive and professional attitude
Extensive knowledge of Cabinet Making
If you have a passion for quality, leadership, a commitment to excellence and the ability to work in a fast-paced state-of-the- art environment then this is the job for you.
Pay is competitive. It depends on experience and what you have to offer.
Job Type: Full-time
Benefits:
401(k)
Health Insurance
Paid Time Off
Schedule:
Monday to Friday
Overtime available
Work Location:
One location, West Wareham, MA
Pay Frequency:
This Company Describes Its Culture as:
Detail-oriented — quality and precision-focused
Outcome-oriented — results-focused with strong performance culture
People-oriented — supportive and fairness-focused
Team-oriented — cooperative and collaborative
This Job Is:
A job for which military experienced candidates are encouraged to apply
Open to applicants who do not have a high school diploma/GED
A "Fair Chance" job (you or the employer follow Fair Chance hiring practices when performing background checks)
A good job for someone just entering the workforce or returning to the workforce with limited experience and education
Open to applicants who do not have a college diploma
Company's website:
Benefit Conditions:
Waiting period may apply
Only full-time employees eligible
Work Remotely:
Persons interested should send their resume directly to cwhitney@mastermillwork.com.