INTRODUCTION TO
MANUFACTURING
TRAINING AT
JOSEPH ABBOUD
Class Size is Limited to 5
The Greater New Bedford Workforce Board and Joseph Abboud Manufacturing have joined efforts to help decrease the shortage of qualified stitchers to meet the demands of the industry.
This free opportunity is funded by the Executive Office of Housing and Economic Development.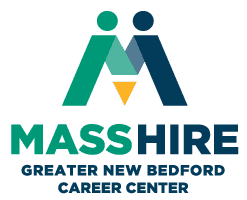 TRAIN NOW IN THE GARMENT INDUSTRY
CONTACT PATRICIA O'BRIEN @ 508-990-4119
CLASSES START Monday, August 24, 2020. This is an Adult Education course offered Monday through Friday from 6:00 AM to 2:30 PM for a total of TWO [2] weeks beginning in August 2020. Students completing the program will be prepared for entry level jobs in the stitching industry. All COVID-19 Safety protocols are followed including the wearing of masks at ALL times.
THE MASSHIRE GNB CAREER CENTER IS
COORDINATING ENROLLMENTS  PLEASE CONTACT
PATRICIA O'BRIEN  @ 508-990-4119
This hands-on course is designed to give students a basic understanding of elementary stitching. The student will have the opportunity to learn by doing. The following areas will be covered:
Parts of an Industrial Sewing Machine
Ergonomics and Correct Posture
Sewing Machine Control
Threading
Material identification
And more
Prerequisites
Be present every day and be on time
Serious, committed and ready for work upon completion of the program – placement assistance is provided
Ages 18+