FREE MACWIC LEVEL 1 WITH WORK READINESS COMPONENT, OSHA 10 & PRINCIPLES OF LEAN 101 TRAINING PROGRAM.
Class Size is Limited to 12 for MACWIC L-1 and OSHA 10; Class Size is 15-20 for Principles of Lean 101 (1 day, 8 hours).
The Greater New Bedford Workforce Board and MassMEP have joined efforts to help decrease the shortage of qualified skilled employees to meet the demands of the 21st century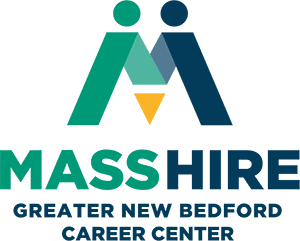 This free opportunity is funded through the Baker / Polito Administration with a grant from the Executive Office of Housing and Economic Development.
"HELP SPREAD THE WORD"
MACWIC Level 1 + OSHA 10 + Principles of Lean
FREE TRAINING PROGRAM
MassMEP will conduct training at
MassHire GNB Workforce Board
1213 Purchase St, QUEST Center for Innovation, Floor 2,
 New Bedford, Massachusetts 02740
CLASSES START 1/21/21 OSHA 10, is a two day class 8 AM to 3 PM that is scheduled for January 21 and 22 (up to 12 students). The MACWIC Level 1 Class runs January 25 to January 29 (up to 12 students). Wednesday, February 10, 2021 for the Principles of Lean, one day class 8 AM to 5 PM (15-20 students).
CONTACT TRICIA O'BRIEN
AT THE MASSHIRE GREATER NEW BEDFORD
CAREER CENTER
TODAY TO ENROLL 508.990.4119
The Principles of Lean is a one day introductory training day intending to provide students with a clear understanding of lean principles and how, in a simulated environment, these principles can be applied to any company. OSHA 10 participants will be introduced to OSHA policies, procedures and standards, as well as, general industry safety and health principles covered in OSHA Act Part 1926. Special emphasis will be placed on hazard identification, avoidance, control and prevention using OSHA standards as a guide.
MACWIC Level 1 is a five day training program that includes: Shop Math, Blueprint Reading, Metrology, Safety, and Work Readiness. This series of classes provides the foundation for more advanced technical training. These classes cover the basics of math concepts and terms, arithematic operations, line drawings, special part features and configurations, hands on use of tools and measurements of product parts.
PREREQUISITES
• BE PRESENT EVERY DAY AND BE ON TIME,
• Serious, committed and ready for work upon completion of the program – placement assistance is available,
• Basic math, reading and writing skills,
• Ages 18+ and high school diploma or equivalent.