FREE WELDING & METAL FABRICATION COURSE
Class Size is Limited to 6 Students
The Greater New Bedford Workforce Board and Greater New Bedford Vocational Technical Institute have joined efforts to help decrease the shortage of qualified skilled tradespersons to meet the demands of the 21st century.
This free opportunity is funded through the Baker Polito Administration with a grant from the Executive Office of Housing and Economic Development.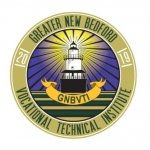 MassHire GNB Workforce Board Training Room
@ The Quest Center for Innovation
1213 Purchase Street, New Bedford Massachusetts 02740
CLASS SCHEDULE:   Tuesdays & Wednesdays beginning 1/26/2021 to 3/17/2021,  4:00 PM – 7:00 PM
Students completing the program will be prepared for entry level jobs and will earn OSHA 10 Certification upon successful completion.
OSHA10 training will occur on Feb 1 & 3; 8 & 10 from 6:30 PM – 8:30 PM @ the Greater New Bedford Vocational Technical Institute, 1121 Ashley Blvd, New Bedford, MA 02745
CALL THE MASSHIRE GREATER NEW BEDFORD CAREER CENTER  TODAY TO ENROLL
CONTACT: TRICIA O'BRIEN 508.990-4119
This virtual & hands-on course is designed to give students a basic understanding of metal fabrication and welding. The student will have the opportunity to learn by doing. The following areas will be covered:
Fabrication equipment, hand tools & shop safety
Welding processes GMAW (MIG), GTAW (TIG) and SMAW (Stick)
Weld wire and consumables
Weld techniques, Joint types & positions
Torch cutting processes – plasma & oxy-acetylene
Material identification
OSHA 10 certification
Class Portfolio and Resume review.
Prerequisites
Be present every day and be on time
Serious, committed and ready for work upon completion of the program – placement assistance is provided
Basic math, reading and writing skills
Basic computer skills
Pass CORI
Ages 18+ and high school diploma or equivalent