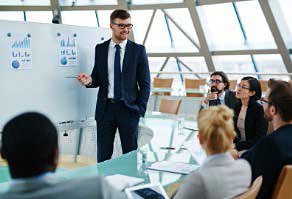 Want a deep dive into your marketing strategies, sales process, and financial planning?
Join us for five and a half days to work collaboratively with your peers, and individually with your teams. Four to six companies will be selected. We will spend two full days working with senior management on your marketing and sales strategy.
Then, we will come to (or work virtually with) each individual company for two additional days, one on your marketing plan and the second on your sales plan execution. The fifth full day the senior management is back to work on their fiscal management and cash flow planning and a half day for a round table debriefing session. All of this under a consortium grant to help businesses in the region transform their sales revenue!
All businesses in the MassHire Greater New Bedford area of Acushnet, Dartmouth, Fairhaven, Freetown, Lakeville, Marion, Mattapoisett, New Bedford, Rochester, and Wareham are eligible to apply.
For More information:
MassHire Greater New Bedford 508-979-1504
Contact Donna Ramos at donna@masshiregreaternewbedford.com
Deborah Meggison at deborah@masshiregreaternewbedford.com
Ken Cheo at 781-930-3220 or email kcheo@oursalescoach.com