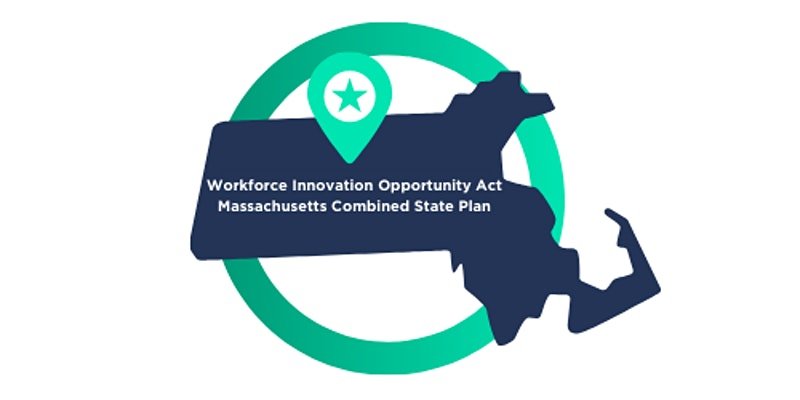 WIOA State Plan Public Meeting – Southeast Region
February 4, 2020 @ 1:00 pm

-

3:00 pm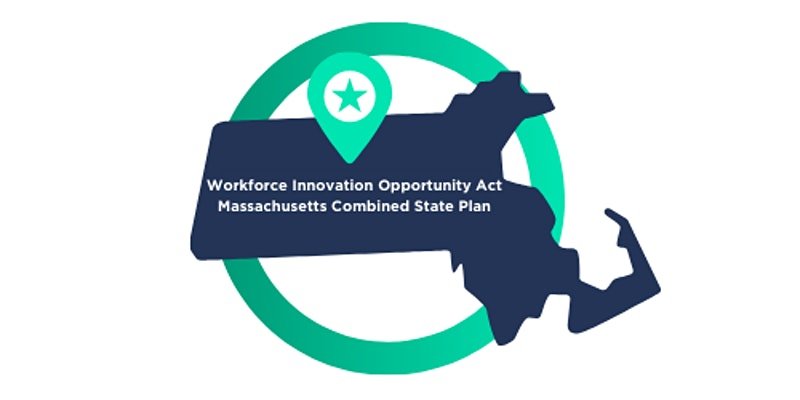 As part of the State Plan development process, WIOA requires each state garner input on the State Plan's content, as well as provide opportunity for comment by WIOA stakeholders such as core partners, local workforce boards, chief elected officials, businesses, labor organizations and institutions of higher education. Massachusetts seeks to fulfill this requirement through a public review and comment process consisting of feedback through a web-based platform and public meetings.
Southeast Region Meeting:
Date: February 4, 2020
Time: 1:00 pm – 3:00 pm
Location: UMASS Dartmouth
715 Purchase Street
New Bedford, MA 02740
Meeting Room: Center for Visual and Performing Arts Building (CVPA) Star Store
Campus
Driving Directions: https://www.umassd.edu/cas/workers-education/locate-us/
Parking: Zeiterion Garage located ½ block from the training building.
Zeiterion Garage: 684 Purchase Street $3.00/hour or $18/day.
Special Parking Accommodations: Park on Purchase Street or in Zeiterion Parking Garage.
The WIOA State Plan Public Meeting Virtual Session will be available to participate in an in-person public meeting and will serve as a rescheduled date if an in-person public meeting is canceled due to inclement weather.
Registration to attend a WIOA State Plan Public Meeting is found here:
https://www.eventbrite.com/e/wioa-2020-2024-combined-state-plan-public-review-comment-sessions-tickets-90199048783
All meetings are free and open to the public. Registration is strongly encouraged as seating capacity is limited.
WIOA Partners should extend invitations through their networks; meetings are also advertised through social media and press advisories. Partner agencies that will present State Plan highlights and provide opportunity for comment and feedback include:
Executive Office of Labor and Workforce Development (EOLWD)

MassHire Department of Career Services (MDCS)
Department of Unemployment Assistance (DUA)

Adult Community and Learning Services (ACLS)
Massachusetts Rehabilitation Commission (MRC)
Massachusetts Commission for the Blind (MCB)
Department of Transitional Assistance (DTA)
Executive Office of Elder Affairs/Senior Community Service Employment
Program (SCSEP)
Public information pertaining to the WIOA Massachusetts Combined State Plan will be posted on the WIOA State Plan website. Feedback and comments on the 5 WIOA State Plan generated online and from the public meetings will be documented and posted on the WIOA State Plan webpage.
In case of inclement weather or any cancellations, please call the MassHire Department of Career Services Meeting Message Line at 617-626-5250.
Inquiries: Please send all inquiries to StatePlan@detma.org
Share This Article